This is a new part of my business to be part of Crystal Herbs and their fantastic products. I hope you like them as much as I do! They are great products at a reasonable price. From just £4.

Crystal Herbs offer a wonderful range of Bach Flower Remedies and Flower, Gem & Crystal Essences, as well as information and support for your personal journey.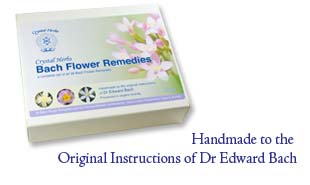 They have been making and selling Flower, Gem & Crystal Essences for over 30 years and their focus is on providing you with the best possible quality of essence. To that end all their essences are hand made with love and consciousness.
So whether you are new to the transformative power of essences or simply new to their essences there is something for everyone.